Currency Rate: Yen Increases On Safe-Haven Demand
The Japanese yen climbed versus the dollar on Tuesday amid the political uncertainty of Europe over Italy's spending plans
The USD/JPY pair traded at 112.57, down 0.2% as of 1:00 AM ET (05:00 GMT)
The pound declined on the support of DUP to Eurosceptic's Backstop Amendment
CURRENCY RATE – On Tuesday, the Japanese yen, a safe haven in uncertain times, surged in battling against the dollar. This is amid Europe's political uncertainty over the spending plans of Italy. Moreover, the greenback has increased.
As of 1:00 AM ET (05:00 GMT), the USD/JPY pair traded at 112.57, down 0.2%. According to Reuters, the Italian government expected that the European Commission is going to decide for the first time in asking a member state for the revision of its draft budget later this week.
Citing three unnamed sources, Reuters reported that "Italy's 2.3 trillion euro ($2.65 trillion) public debt, one of the world's largest, makes the country vulnerable and a potential source of contagion for other eurozone countries."
"Tensions are likely to heighten between Rome and Brussels, especially if the European Council launch an 'Excessive Deficit Procedure' against Italy. This would require Italy to provide a plan of corrective action to rein in its large public debt, currently at 130 percent of GDP vs the 60 percent Maastricht rule," said DBS Currency Strategist Philip Wee.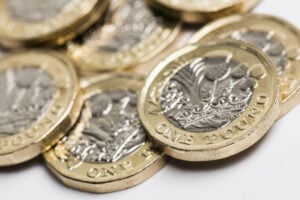 Meanwhile, Brexit talks have stalled based on the claims of latest reports. This provoked speculation concerning the fall of British Prime Minister Theresa May made by rebels in her Conservative Party.
EU Council President Donald Tusk said that a no-deal scenario was "more likely than ever before".
The US Dollar Index, which tracks the dollar against a basket of other currencies, increased 0.4% at 95.79.
Meanwhile, the USD/CNY pair declined 0.08% amid the reference rate of yuan at 6.9338 set by the People's Bank of China (PBOC) compared to the 6.9444 the previous day.
In battling against the greenback, the Australian dollar dropped 0.3% at $0.7063 following its decline from levels above $0.711 yesterday. Moreover, the NZD/USD pair slipped 0.4%.
Currency Rate: Pound Drops on the DUP Support to Eurosceptic's Backstop Amendment
On Monday, the pound slipped after the release of reports regarding the support of Northern Ireland's Democratic Unionist Party (DUP) on the amendment proposed by a group of pro-Brexit MPs from within the Conservative Party of British Prime Minister Theresa May.
The amendment proposal is about blocking the backstop plan of the European Union. The amendment will likely make an effective move to make the U's Irish border backstop proposal become illegal.
The pound slipped below the $1.30 handle shortly following the tweet of Telegraph newspaper's deputy political editor Steven Swinford.
The tweet stated that DUP, who backed the minority government of Theresa May, would side with the Brexiteers.
As of 7:00 AM ET (13:00 GMT), there was a decline of 0.90% to 1.2963 in the GBP/USD pair. This was the pair's lowest level since October 4. Moreover, the EUR/GBP climbed 0.4% to 0.8852, reaching 3-week highs.